Parking Sensors Fitted throughout
Plymouth, Devon & Cornwall
Front & Rear Parking Sensors
Generally the key reasons for having Parking sensors fitted are for added safety and security. With such a wide range of parking sensors available for fitting it is beneficial to either research which will be most suitable Parking Sensors for you, or you can call PC Towbars as we are more than happy to help. As well as a range of Rear Reverse Parking Sensors you can also come to PC Towbars to have Front Parking Sensors Fitted.
We recommend that the installation of parking sensors is carried out in our own on site workshop So please contact us today if you would like to find out more about having a set of parking sensors fitted.
PC Towbars can fit painted to the colour of your vehicle front and rear parking sensors using Steelmate or Cobra quality park sensors.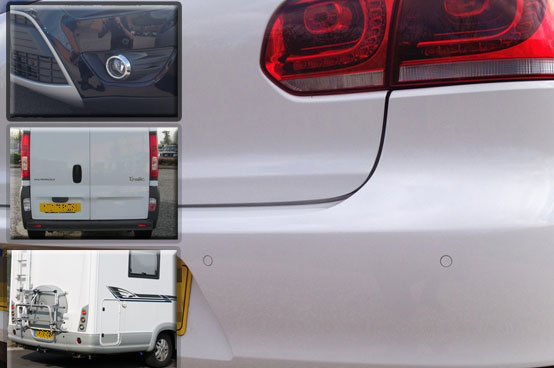 Why Choose

PC Towbars Plymouth
PC Towbar Services has over 25 years motor trade experience and a quality fitting service at our Plymouth Workshops.

We Only fit the Best
Domestic or Commerical use Towbars, Electrics, Roof and Bike Racks or Engine Remapping.

Affordable Quality
Not only are the components we fit first class, we are also extremely competive on pricing.

Latest Technology
We have adapted to customer demands and vehicle manufacturers technology to offer dealer equivalent towbars and wiring.

A wide range of services
PC Towbars offer a wide range of services from Bike and Roof Rack fitting to full engine and ECU remapping.